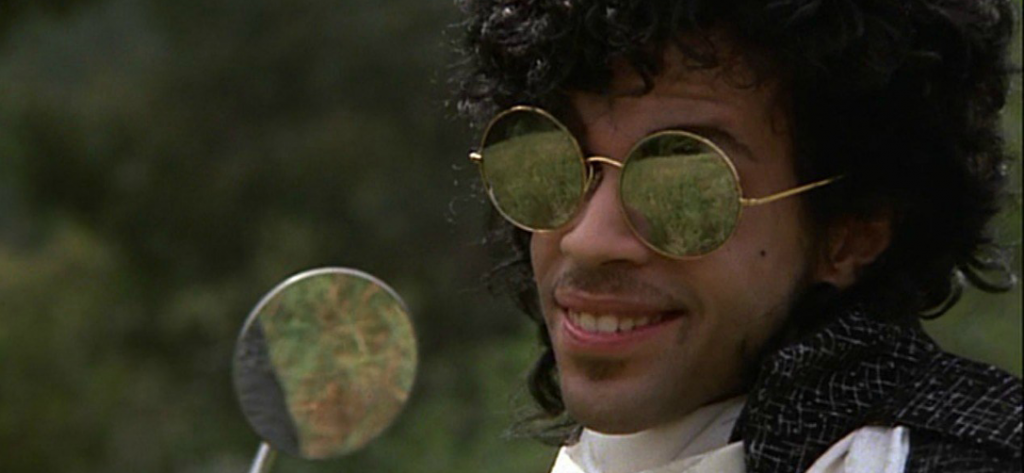 I've loved Prince since I was thirteen. He was my first obsession. I collected his entire back catalogue, which back then was an impressive eleven albums. I purchased these slowly but deliberately with my pocket money from my local Woolworth's store, on cassette tape. My older brother, always a mainstream guy, was abhorred by the high heels and outlandish sexuality of Prince.
"I bet you don't like his music when you're twenty" he once asserted cynically.
Seven years later, at twenty, I made a point of reminding him, and stating "Yes, I do still like Prince". Disappointingly, he didn't remember the bet.
When I was fifteen my mum asked me if there was anywhere in the USA I'd like to go for a holiday? I said "Yes! Paisley Park, in Chanhassen, Minnesota. It's Prince's studio." Miraculously my mother agreed, in what must be legendary levels of parental endeavor. [Another time, she seriously considered an alternative to mainstream schooling for me since I thought I'd do better at stage school such as the one I'd seen in Fame the TV series.]
We did indeed add Paisley Park to our holiday in the USA. We stayed in Minneapolis, a town not known for international tourism. I got to visit First Avenue, the venue featured in Prince's 1984 movie Purple Rain.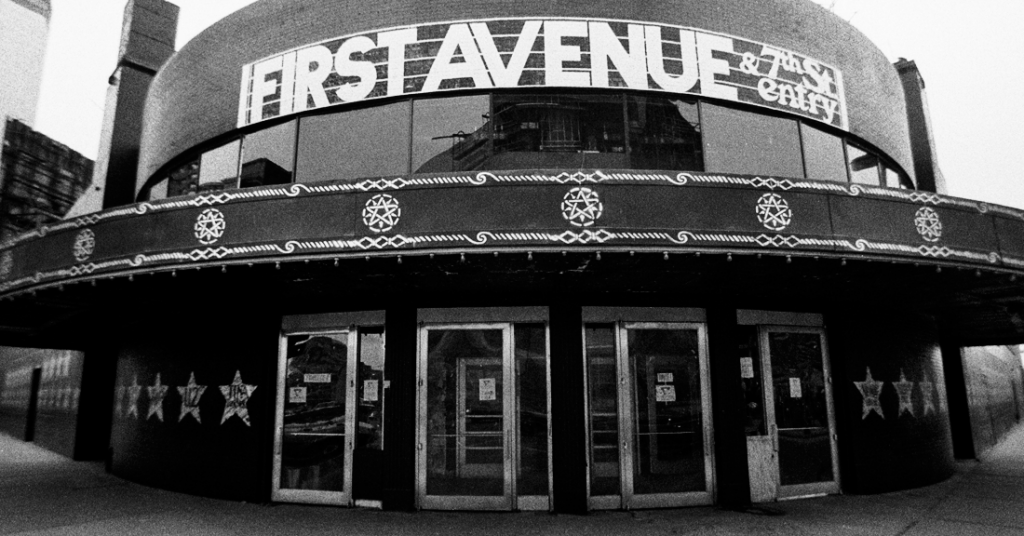 At the time my mum was a journalist for a local, weekly newspaper. At the hotel in Minneapolis, before our pilgrimage, she had an idea that she might be able to talk her way into an interview with Prince himself. I don't remember if I had warned her that Prince was infamous for shunning the press but somehow, on the hotel room phone she made some calls. By including a fuzzy description that she was from a "paper in London" she managed to speak to his publicist. The woman was surprisingly polite and seemed enthusiastic. She said she'd try to get back to us. I meanwhile had begun to worry knowing this mega-star was somewhat out of the league of this small town journalist and her desperate daughter. We didn't get the callback, but I shall never forget her trying. Parents can be astonishing sometimes.
We made the run to Chanhassen, and I stood for a photo, smiling, outside the odd angular, sci-fi tiled exterior of Paisley Park. I was close to my hero and this was enough. I wish I had the original photo today to share, but it's in a box somewhere.

In 1990 I bought tickets to the Nude Prince tour at Wembley in London. Lovesexy had a been a hit and he was rolling out some Batman tracks and greatest hits. For some reason I had tickets for two dates. The first I attended with my best friend. We both dressed in Prince styled outfits and painted half our faces white in the style of 'Gemini', a Prince character from the Batdance video.
My second set of tickets I used in a calculating way. I invited one of the hottest guys from my peer group. And indeed, I secured a "date" with this blond, blue eyed, long fringed idol of mine. However there was no payoff during the date for me. I think he was just very pleased to see Prince, for any reason. Richard Snow, if you're out there, it was meant to be a romantic whirlwind! I don't forgive you.
So years passed and Prince has never really left my heart. I've never specifically enjoyed funk, R&B or soul, as sometimes Prince is categorised, but I've always enjoyed the sound of Prince. Hearing few bars of something from Purple Rain, or Sign 'O' the Times reduces me to a purer place from my youth.
In the most narcissistic way, I've always held onto the belief that had I ever met Prince, our otherworldly knowing of each other would have been obvious; there would have been sparks, thunder claps, and an awful lot of slow love. I'm sure I'm not alone in that fantasy.

Since Prince has evidenced reluctance to streaming his music for inequitable royalties he may not be so familiar to millennials. He is however available on Jay-Z's (expensive!) Tidal service, and for this weekend the Minnesota radio station The Current has a weekend long, Prince-only streaming playlist.
I will miss you Prince! But thanks for sharing your spirit, humour and spice. Something about you makes me love something about me, and that's a pretty awesome gift.